RHH Foam Systems Inc.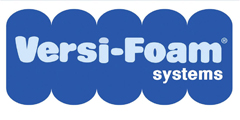 RHH Foam Systems Inc.
5500 South Westridge Drive
New Berlin, WI 53151-7900
United States

Company Description:
Versi-Foam® is proud to deliver industry-leading commercial spray and residential insulation spray foam kit systems that are low-pressure and easy-to-use. Versi-Foam spray kits are the pro's choice for all-in-one insulation. If you're looking for a state of the art, cost-effective way to finish projects involving insulation, air sealing, sound dampening, condensation control, caulking, and even void filling, then Versi-Foam spray kits are something you need. Make your job easier and get the job done right with Versi-Foam. Visit www.rhhfoamsystems.com for easy how-to-videos and more info on available distributors.
To locate a distributor or receive more product information on any of our home sealant, foam insulation products, please contact us or call us directly at 1-800-657-0702 today!
Products/Services:
Insulation - Acoustical
Insulation - Metal Building
Insulation - Plastic
Insulation - Spray Polyurethane Foam
Insulation Accessories and Supplies
Search http://www.rhhfoamsystems.com
MOST POPULAR CATEGORY SEARCHES
blower machines
,
contractors
,
distributors/accessories
,
insulation - cellulose
,
insulation - fiberglass
,
insulation - injection foam
,
insulation - metal building
,
insulation - mineral wool
,
insulation - reflective / radiant barriers
,
insulation - spray polyurethane foam
,
insulation accessories and supplies
,
insulation equipment