Insulation Fabrics.com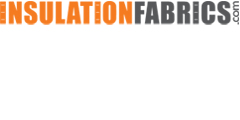 Insulation Fabrics.com
5905 Atlanta HWY, Suite 101
Alpharetta, GA 30004
United States

Company Description:
InsulationFabrics.com manufactures insulation netting in economy, builder and professional grades to support Net & Blow insulation applications for ceilings, walls, floors and attics. Available in convenient sizes for application around doors and windows to room-size rolls, we offer the lowest cost in the industry.
We can custom print any contractor logo on orders as little as one pallet per month at a low cost per 1000 sq. ft.
For the insulation removal process, we manufacture insulation removal vacuum bags. Available in Heavy Duty (2.0 oz per sq. yd.) and Super Duty Black (2.5 oz per sq. yd.), our 75 cu. ft. capacity bags provide superior strength for tough handling with round design for easy stacking for transport.
Since 1988, InsulationFabrics.com has been a manufacturer and converter of innovative nonwoven solutions in industrial and consumer durable applications, delivering affordable, consistent quality direct to your jobsite.
Image for product listing: 3696-insulationfabricscom-image.png
Your source for Insulation Netting
• Lowest Cost, call to compare
* Same day shipping when you order by 12pm ET for in-stock Net & Blow insulation netting fabrics
• Three Construction Grades: Economy, Builder and Professional
• Superior tensile strength, no stretching or sagging
• Ready-cut job sizes: 2- to 10-ft wide, 375-, 600- and 750-ft lengths
• Showcase your brand! Custom printing available, 100 roll minimum
• Insulation vacuum removal bags, 75 cu.ft. capacity, bulk pricing with free ship
Products/Services:
Distributors/Accessories
Insulation - Netting
Vacuums
Search https://www.insulationfabrics.com
MOST POPULAR CATEGORY SEARCHES
blower machines
,
contractors
,
distributors/accessories
,
insulation - cellulose
,
insulation - fiberglass
,
insulation - injection foam
,
insulation - metal building
,
insulation - mineral wool
,
insulation - reflective / radiant barriers
,
insulation - spray polyurethane foam
,
insulation accessories and supplies
,
insulation equipment