Insulation Fabrics.com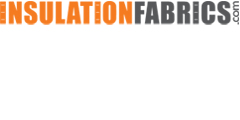 Insulation Fabrics.com
5905 Atlanta HWY, Suite 101
Alpharetta, GA 30004
United States

Company Description:
Manufacturers of a full line of Netting (ISF) for Net and Blow loose fiber installations. ISF 34 "Economy," ISF 42 "Builder," and ISF 50 "Contractor" grade netting. All products can be either plain or custom printed with customer/contractor logos. Product sizes range from 2'–10' wide and in roll lengths from 375, 600, and 750 feet.
We also manufacture Insulation Removal Vacuum Bags in 2 osy White and 2.5 osy Super Duty Black versions.
We now manufacture several grades of Daily use/Disposable Protective Suits for all applications in the insulation industry. Breathable economy grade and Microporous performance grade are available in all sizes.
Contact us for free samples of suits.
Products/Services:
Distributors/Accessories
Insulation - Netting
Insulation Accessories and Supplies
Insulation Equipment
Safety Equipment
Search https://www.insulationfabrics.com
MOST POPULAR CATEGORY SEARCHES
blower machines
,
contractors
,
distributors/accessories
,
insulation - cellulose
,
insulation - fiberglass
,
insulation - injection foam
,
insulation - metal building
,
insulation - mineral wool
,
insulation - reflective / radiant barriers
,
insulation - spray polyurethane foam
,
insulation accessories and supplies
,
insulation equipment