ADO Products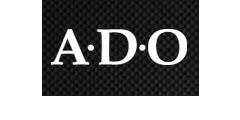 ADO Products
2905 Northwest Blvd. Suite 230
Plymouth, MN 55441
United States

Highlight Description:
Founded in 1988, ADO Products is your supplier for insulation accessories. We are grounded in the spirit of responsibility to you, our customer and we listen to your needs. We manufacture DUROVENT BAFFLE, proVent, and DUROVENT rafter vents and offer a full line of insulation accessories.
At ADO Products we focus on continuous improvement and operational excellence from order through delivery, providing quality products and superior service. We take great pride in serving you as an independent, dependable and dedicated partner.
The ADO Advantage program rewards you with savings by consolidating your purchases along with freight free shipping. Our highly trained sales team is looking forward to speaking with you about this unique pricing program. We can be reached at (800) 666-8191 or by emailing us at sales@adoproducts.com.
Products You Need. Service We Deliver.
Extended Description:
Durovent – the Number One selling vent in the industry! The polystyrene material provides a lightweight water resistant air channel. Ideal for high volume new construction or lower cost re-insulation. Available in 4' and 6' lengths.
proVent – Ideal for premium construction or difficult applications like re-insulation. Excellent for getting past roofing nails. Made from Pro Grade tear resistant high impact polystyrene. Available in both 14"x48" and 22"x48" sizes.
Durovent Baffle – Designed to increase the efficiency of installation by combining the best of what the Durovent has to offer – lightweight water resistant air channel – combined with the one piece friction fit installation of a wind block.
proVent Baffle – The versatile baffle for the insulation professional. Designed with the same tear resistant high impact polystyrene as the proVent combined with a wind block which adapts to varying heel heights. Strong enough to withstand the heat and pressure of spray foam.
.
Products/Services:
Caulks and Sealants
Distributors/Accessories
Ignition/Thermal Barriers
Insulation - Foam Sealants
Insulation Accessories and Supplies
Polyethylene
Safety Equipment
Tape
Ventilation
Contacts:
Senior Inside Sales Representative
(952) 885-7128
Senior Inside Sales Representative
(952) 885-7123
Territory Manager/Key Account Manager
(952) 885-7127

Search http://www.adoproducts.com/catalog/
MOST POPULAR CATEGORY SEARCHES
blower machines
,
contractors
,
distributors/accessories
,
insulation - cellulose
,
insulation - fiberglass
,
insulation - injection foam
,
insulation - metal building
,
insulation - mineral wool
,
insulation - reflective / radiant barriers
,
insulation - spray polyurethane foam
,
insulation accessories and supplies
,
insulation equipment