CertainTeed Insulation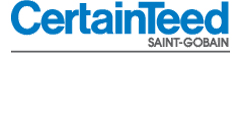 CertainTeed Insulation
20 Moores Road
Malvern, PA 19355
United States

Company Description:
CertainTeed is one of America's leading producers of fiber glass insulation used in Residential, Commercial and Mechanical/HVAC markets for both new or existing buildings. With fiber glass Sustainable Insulation® and blowing wool, smart vapor retarders and air barriers, and multi-product systems, we have what you need to create the most efficient and comfortable home possible.
CertainTeed knows your business depends on giving your customers the best products and service—so we do the same for you.
We're the building science experts. We help you deliver the combination of thermal performance, air tightness, acoustic performance and moisture management your customers need. Like you, we know that no insulation product or system is right for every part of every home, budget or climate.
That's why we offer the most complete line of insulation products available from a single manufacturer.
Bring us your projects. Bring us your challenges. We've been in this business—and dedicated to your success—for more than 100 years. We're here whenever you need us with the quality products, support and services that help you create the homes your customers want. Homes of Complete Comfort.
Product Information:
fiber glass Sustainable Insulation® and blowing wool, smart vapor retarders and air barriers, and multi-product systems

More Info
Products/Services:
Ignition/Thermal Barriers
Insulation - Acoustical
Insulation - Fiberglass
Insulation Accessories and Supplies
Contacts:
Vice President, Insulation Sales
610-341-7294
Insulation Group, Director of Distributor Sales
610-341-7787

Search http://www.certainteed.com/insulation
MOST POPULAR CATEGORY SEARCHES
blower machines
,
contractors
,
distributors/accessories
,
insulation - cellulose
,
insulation - fiberglass
,
insulation - injection foam
,
insulation - metal building
,
insulation - mineral wool
,
insulation - reflective / radiant barriers
,
insulation - spray polyurethane foam
,
insulation accessories and supplies
,
insulation equipment