Heat Seal Equipment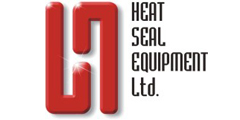 Heat Seal Equipment
530 Westney Road South, Unit #1
Ajax, ON L1S 6W2
Canada

Company Description:
Heat Seal Equipment Ltd. has specialized in the design, development and manufacture of quality air handling equipment since 1974. With worldwide sales, Heat Seal Equipment is here to help you.
A complete supply house for duct cleaning contractors, we manufacture several different duct cleaning machines powered by gas, diesel and electric. We manufacture compact truck mounted, van mounted, and portable vacuums. We also design and manufacture a complete line of quality tools and accessories.
Heat Seal Equipment Ltd. is a complete supply house for insulation blowing and spraying contractors as well. We manufacture a complete line of insulation blowing and spraying equipment.
What ever your needs, Heat Seal Equipment can manufacture the quality you need, at a price that you can afford. Call us today and we will show you how to make your job easier, cleaner and more profitable.
Any customs brokerage charges or duties will be paid for by Heat Seal Equipment Ltd.
Products/Services:
Blower Machines
Insulation Accessories and Supplies
Insulation Equipment

Search http://www.heatsealequipment.com
MOST POPULAR CATEGORY SEARCHES
blower machines
,
contractors
,
distributors/accessories
,
insulation - cellulose
,
insulation - fiberglass
,
insulation - injection foam
,
insulation - metal building
,
insulation - mineral wool
,
insulation - reflective / radiant barriers
,
insulation - spray polyurethane foam
,
insulation accessories and supplies
,
insulation equipment