Innovative Insulation, Inc.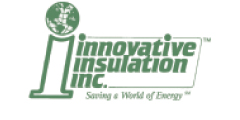 Innovative Insulation, Inc.
6200 West Pioneer Pkwy
Arlington, TX 76013
United States

Company Description:
Manufacturer of radiant barriers and reflective insulation for residential, commercial, agricultural, and industrial application.
Products include: three grades of Super R® radiant barriers, TempShield® reflective insulation and reflective tapes.
Our commitment to you is to provide on-time delivery and world -renowned customer service.
Super R® Radiant Barriers
TempShield® Reflective Insulation
Temptrol® Reflective Fabric
Products/Services:
Attic Access Covers
Insulation - Metal Building
Insulation - Reflective / Radiant Barriers
Insulation Accessories and Supplies
Tape

Search http://www.RadiantBarrier.com
MOST POPULAR CATEGORY SEARCHES
blower machines
,
contractors
,
distributors/accessories
,
insulation - cellulose
,
insulation - fiberglass
,
insulation - injection foam
,
insulation - metal building
,
insulation - mineral wool
,
insulation - reflective / radiant barriers
,
insulation - spray polyurethane foam
,
insulation accessories and supplies
,
insulation equipment