Krendl Machine Company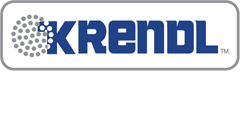 Krendl Machine Company
1201 Spencerville Avenue
Delphos, OH 45833
United States

Company Description:
ANY JOB. ANY SIZE. ANY PLACE. KRENDL MACHINE sets the industry standard for Innovation and Quality in Insulation Moving Equipment.
We are a family owned business that has been innovating, designing and manufacturing insulation equipment for 60 years.
We are the ONLY insulation equipment company that offers a full range of equipment to meet YOUR business needs; from DIY to Large production insulation installers. Our equipment processes all types of insulation; cellulose, fiberglass - blown & sprayed, and mineral wool, to assure YOU a profitable application every time and that YOU never miss a project.
The Krendl team understands our customers demand for durability, efficiency and prompt quality service. Our technical support and parts availability is there to make sure you are always up and running.
At the end of the day, it is all about our customer's success and the equipment choices made to get them to the highest productivity and profitability….making the machine investments count. We are American Made, and proud to build our legacy here – in the USA. Krendl Machine, ANY JOB, ANY SIZE, ANY PLACE. Contact us for any of your insulation equipment or technical support needs: 419 692 3060 or 1 800 459 2069.
Krendl supplies application solutions for every type of project. Our objective is to meet the equipment needs of our customer's global market demands right now, and in the future.
KRENDL MACHINE supplies APPLICATION SOLUTIONS for:


Retail/DIY insulation


Start-up/small project insulation contractors


Pest and critter control contractors


Professional insulation contractors


Professional application of freproofing


Professional application of wall cavity/commercial spray-on insulation


Specialty fiber feeding/metering applications


| | | |
| --- | --- | --- |
| Products/Services: | | Blower Machines |
Contacts:
President/Business Operations
Outside Sales Account Manager
COO/V.P. Plant Operations
Direct Sales Manager
Distribution Sales Manager
Inside Sales Team Leader

Search http://www.krendlmachine.com
MOST POPULAR CATEGORY SEARCHES
blower machines
,
contractors
,
distributors/accessories
,
insulation - cellulose
,
insulation - fiberglass
,
insulation - injection foam
,
insulation - metal building
,
insulation - mineral wool
,
insulation - reflective / radiant barriers
,
insulation - spray polyurethane foam
,
insulation accessories and supplies
,
insulation equipment